Embrace The Elegance Of The Big Easy
Rich in history and adventure, you will lose track of time exploring the historic homes of the Garden District, enjoying a carriage tour through the cobblestone streets of the French Quarter and experiencing the food, hospitality, and cultures of the French, Spanish, Caribbean and the American South. There's no wrong time to travel to this fascinating location, but when you start planning and preparing, (as well as deciding what you want to do) this will determine the perfect time to visit.
---
The Stay – Windsor Court Hotel
Just steps from the popular cobblestone streets of the French Quarter, the ivy-covered gates of the newly renovated Windsor Court Hotel will welcome you to their luxurious, French inspired hotel and spa. Surrounded by superior service and a nine-million-dollar art collection, this AAA four diamond hotel offers guests 43 expansive guest rooms, 213 one-bedroom suites, and 19 specially-equipped guestrooms for the physically challenged. Also included in their award winning portfolio, are 60 exclusive, premier club level accommodations. These ultra exceptional quarters include access to a private club lounge with a dedicated personal concierge. A light menu of food and beverages are always offered throughout the day. Sauna, steam room and massage facilities are also available, as well as in- room services. For the ultimate in luxury and elegance, The Windsor Court Hotel offers two breathtaking ten-room penthouses on the 22nd floor.  These stunning quarters offer Italian marble floors, a full chef's kitchen, a full, expansive entertainment center, and unmatched privacy with terraces overlooking the Mississippi River and the city's magnificent skyline.
With classical music in the background, an afternoon tea at Le Salon is a perfect way for travelers to wind down their day, while the quiet rooftop pool brings a peaceful place to enjoy the evening sunsets. Followed by dinner in The New Orleans Grill, guests will appreciate a fine dining experience that serves American cuisine with the inspired flavors of New Orleans with an amazing list of the world's finest and vintage wines. In addition, guests will also appreciate the relaxing atmosphere of piano and live jazz at The Polo Lounge with their choice of iconic "Big Easy" cocktails. Note: In the evening, Le Salon transforms into a plush, smoke-free jazz and cocktail lounge that is enjoyed not only by hotel guests, but well known locals as well.
Windsor Court Hotel
300 Gravier Street, New Orleans, LA 70130
Phone: 504-523-6000 Phone: 800-262-2662
---
QUIRKY SPOTS AND THINGS TO DO
#1 – I am sure most people who visit New Orleans are planning the Bucket List walk on the ever infamous 
Bourbon Street. This spot known as "upper Bourbon Street" toward 
Canal Street
, is the most heavily visited section touristy spot. Rue Bourbon, now known as Bourbon Street is well known for the bars and Mardi Gras action. It's in the heart of New Orleans' oldest neighborhood, the French Quarter, and extends 13 blocks from Canal to 
Esplanade Avenue
. Known for its parades, entertainment, bars, strip clubs, and restaurants, Bourbon Street comes alive at night, especially during the French Quarter's many well known festivals. Lucky for those who are into selfies with strangers and a night you can't remember, local 
open container laws
 allow drinking adult beverages on the streets. Make sure you have a slice of pizza and a signature  juice-filled rum drink called a 
hurricane cocktail
 in a souvenir cup from 
The Voodoo Lounge
.
Make sure you also grab a NOLA t-shirt to top off your Bourbon Street experience. FYI: Just remember, most of the kid-friendly alternatives to the French Quarter on Mardi Gras are near St. Charles Street and Veterans Memorial Boulevard. 
718 N Rampart St
New Orleans, LA 70116
French Quarter(504) 265-0953http://www.voodooloungenola.com/
---
#2 – The cultural and spiritual history of Voodoo — 
Part history, and part mystery, 
New Orleans is 
 full of weirdly interesting places to go and ghosts to see. Check out Witches Brew Tours  
https://witchesbrewtours.com/ 
and be ready to explore the city's dark history filled with voodoo, vampires, witches, and ghosts. Be sure and ask about their 3 for 1 Tour!
NOTES: 
-Tours leave promptly on time, so arrive at LEAST 5 minutes beforehand if you can. – You will stop at one bar, but if it's hot, BRING WATER. Also, if it's hot, I would recommend umbrellas / hats / sunglasses / sunblock. – Remember to bring tip money.
---
#3 – Visit an above ground cemetery.
Because of vandalism, visits here are now limited to guided tours only. Book online with the nonprofit 
Save Our Cemeteries
, If you don't do tours, 
Lafayette Cemetery
 is a lovely place for an afternoon stroll. It's conveniently located across the street from the venerable Commander's Palace (where you should definitely treat yourself to a boozy lunch) in the Garden District.
---
#4 – 
If you can't join in the fun during Carnival, you can peruse costumes from past years at the 
Backstreet Cultural Museum
. Housed inside a former funeral home the museum is cool little place to learn about the history of Mardi Gras Indians and other unique NOLA traditions, such as second-line jazz funeral parades.
---
#5 – 
The Spotted Cat Music Club
Located close to the French Quarters, the Spotted Cat Music Club is recognized for it's small and intimate environment and remains the local favorite for live New Orleans music ranging from Traditional and Modern Jazz, Blues, Funk, Klezmer, and so much more. Here you will find a real jazz club that is an absolute must stop with it's upbeat energy which includes a dance floor where everyone is welcomed.
HOURS
Monday to Friday: 2pm-2am Saturday & Sunday:2pm-2am 623 Frenchmen Street New Orleans, Louisiana 70116 NOTE: No one under 21 is allowed in. There's no cover, but they do ask for a minimum of one drink per set. AND REMEMBER – it's "Cash Only."
---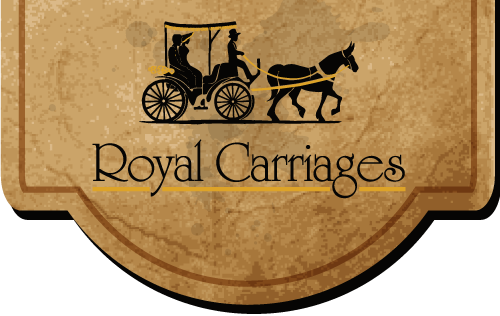 #6 – 
Royal Carriages Tours
Looking for a great way to see the French Quarter without having to walk everywhere? Then Royal Carriage Tours has been a family owned company that has been servicing New Orleans for over 75 years. You stay comfortable in any weather with covered carriages while the drivers/narrators do a wonderful job of making the history of the old French Quarter come to life. As per their website:
• FRENCH QUARTER TOURS
30-Minute Carriage Tours feature the history, culture, and architecture of New Orleans' famous French Quarter. All carriage drivers are professionally licensed tour guide providing fully narrated tours during the carriage ride. 30-Minute Carriage Tours are scheduled for 10:30 am, 12:30 pm, 2:30 pm, 4:30 pm, and 6:30 pm. 
1-Hour Carriage Tours scheduled for 10:00 am, 12:00 pm, and 2:00 pm includes a complimentary visit to Saint Louis Cemetery No.1, subject to availability and operations of the Catholic Archdiocese of New Orleans. The visit to the cemetery is subject to holidays and funerals.
1-Hour Carriage Tours scheduled at 5:00 pm and 6:00 pm tours include a complimentary exploration of the historic Faubourg Marigny Neighborhood, a former sugarcane plantation that developed into the second oldest neighborhood in New Orleans in the 1800's. This neighborhood has known for its gingerbread architecture, its mansions along Esplanade Avenue, and it's local music district where authentic jazz, blues, and funk can be found each evening. You may even get to visit our stable and meet the mules and see where they live, which is always a delight to our visitors.
Time: Daily!
Duration: 30 Mins OR 1 Hour
Pricing: $20 – $40 per person
Special: This tour departs daily from the 700 Block of Jackson Square.
• HISTORY & HAUNTS CARRIAGE TOUR
GHOST TOUR
What to expect on your haunted tour?
GHOSTS New Orleans Most Famous Murderess, Madame LaLaurie and her torture chamber, as depicted on the AMC Series American Horror Story.
PIRATES Ghost of Pirate Jean Lafitte's Blacksmith Shop, one of the oldest bars in America. "People have been drinking themselves to death here for 200 years."
VOODOO Find out how Marie Laveau, the unchallenged Voodoo Queen, applied her magical powers and uncommon business sense to shift the course of love, luck, and the law in New Orleans.
DEATH The Gardette-LaPrete Mansion, one of the French Quarter's most photographed and admired properties is also the location of a 1800's massacre.
HAUNTED RESTAURANTS Muriel's Restaurant, a lavish lounge and restaurant where many séances have been held due to the high paranormal activity reported by workers.
HAUNTED HOTELS Is your New Orleans hotel haunted? Find out as the carriage ride rolls past all of the most haunted hotels throughout the French Quarter.
Time: Nightly
Duration: 1 Hour
Pricing: $40 per person
Royal Carriages is  Royal Carriages offer six different tours of the New Orleans, which include: The Classic Carre`: The French Quarter Carriage Tour (Duration: 30 mins), Shadow Quest: The Mysterious Spirit Carriage Tour (Duration: 1 hour), Hallowed Graves: The St. Louis #1 Cemetery Carriage Tour (Duration: 1 hour), Dixie Bohemia: The Faubourg Marigny Carriage Tour (Duration: 1 hour), JazzLand: The Faubourg Treme Carriage Tour (Duration: 1 hour), and Uptown Dynasty: The Garden District Carriage Tour (Duration: 1.5 hours). Current pricing is $90 per 1/2 hour on all private carriages for a group of 4 or less, or $18 per person per 1/2 hour on all group carriages. The most popular tours purchased are 1-hour tours, priced at $36 per person, or $180 per private carriage. Updated pricing is listed on the Royal Carriage website.
• PRIVATE TOUR
Highlights
Ride Royal VIP Private Carriage Tours are ideal for romantic dates or small family adventures. The rental of the private carriage seats up to 4 adult passengers comfortably.
See and do more on a customized tour with the undivided attention of your own private tour guide. Options include a tour of the French Quarter Historic District paired with either the Faubourg Marigny: Where the Locals Go, Treme: Home of Jazz, or St. Louis Cemetery #1: Cities of the Dead.
When in New Orleans: Adult beverages are not included with the purchase of the private carriage rental, but passengers over the legal drink age of 21+ are allowed to bring to-go cocktails on board during the ride.
30-Minute Private Carriage Tours are priced at $100
1-Hour Private Carriage Tours are priced at $200
Time: All Day!
Duration: 30 Minutes or 1 Hour
Pricing: $100 – $200 Private Carriage Rental (Seats 4 passengers)
Check out the top rated licensed guides and their animals 
HOURS:
9:00 AM – 11:00 PM 700 Decatur Street New Orleans, Louisiana 70116 +1 504-943-8820
HIGHLIGHTS:
2018 Louisiana Attraction of the Year Award Winner 
Rated #1 Carriage Tour by Trip Advisor and Yelp
---
IT'S ALL ABOUT THE FOOD
Any trip to New Orleans has to include the major classics of Creole and Cajun cuisine! Here are some of the best dishes, and where to get them: Luke is a Creole-inspired Brasserie located in the heart of New Orleans' Central Business District on world-famous St. Charles Avenue, steps from the French Quarter neighborhood. A lively atmosphere surrounds the raw bar offering the freshest seafood and oysters procured daily from the Gulf of Mexico. Chef Erick Loos is at the helm of the kitchen featuring dishes that highlight local purveyors and farmers' market ingredients. Behind the bar, a selection of bartender-created specialty cocktails are offered among a carefully-curated list of wines from throughout the world and locally crafted brews.333 St Charles Ave New Orleans, LA 70130 (504) 378-2840 Open Daily 7 am to 11 pm
Nestled in the historic 150-year-old Princess of Monaco Courtyard and Carriage House on Royal Street in the French Quarter, Café Amelie is a rare combination of superb Louisiana fare served in a lush, enchanting New Orleans courtyard setting. Café Amelie is known for having one of the most beautiful and romantic courtyards in the Quarter, where patrons can dine 
al fresco
 or inside the lovely air-conditioned dining rooms within the historic Carriage House.  We also have a full bar offering an array of signature cocktail creations.  Café Amelie and the accompanying Princess of Monaco Courtyard are also available for private parties, weddings and receptions. When making your 
online reservation
, please let us know if your preference is for either courtyard (outdoor) or Carriage House (indoor) dining.  Keep in mind that during cold and rainy days, we may utilize our upstairs Blue Room for dining. There is no elevator access to the Blue Room.
http://www.cafeamelie.com/
912 Royal St New Orleans, LA 70116 French Quarter (504) 412-8965
There are many reasons to visit New Orleans, and 
Cafe du Monde
 is one of them. The cafe is famous all around the world for its delicious beignets and chicory-laced cafe au lait. If you get there early enough, you can get a table that looks out on Jackson Square, where you can watch street performers and artists.
Even if you don't hang out on Bourbon Street during your trip, but are looking for a good breakfast or late night spot that's inexpensive, then I suggest Clover Grill. There are so many things on the menu to choose from, but I can't say enough about the Belgian Waffle slam. If you want something more hearty, try the delicious biscuits and sausage gravy. You won't regret it :))
---
HalfWay There TOP 5 NOLA Recommendations:
1. Check out Bourbon Street and enjoy the drinks at the
The Voodoo Lounge
2. Pamper yourself and stay at 
Windsor Court Hotel
3. Drinks & music at 
https://www.spottedcatmusicclub.com/
4. Make a point to go to 
Cafe du Monde
5. Breakfast at 
Clover Grill
The Takeaway
In a city whose motto is "laissez les bons temps rouler," New Orleans will certainly create a lot of wonderful memories. So go ahead and start planning a visit to this charming city with friends or family, and of course  let the good times roll!
Save
Save
Save
Save
Save
Save
Save
Save
Save
Save